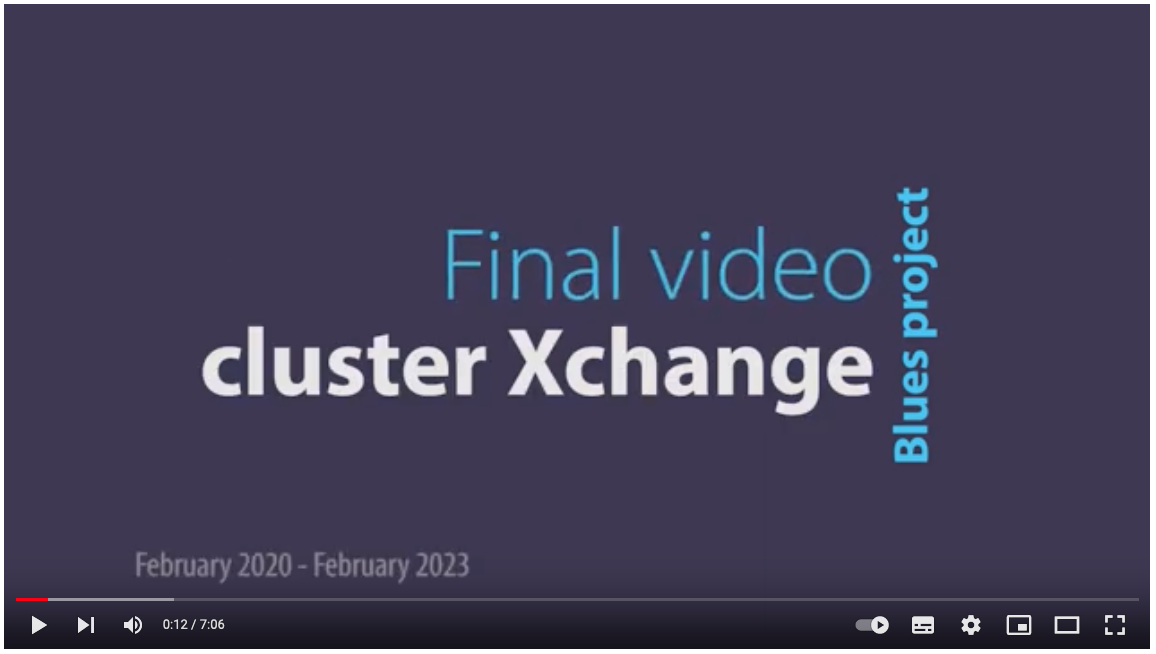 Après 3 ans d'activités de networking et d'organisation d'échanges pour favoriser les collaborations européennes dans le domaine de l'eau et des éco-industries, le projet Blues touche à sa fin.
Pour mettre en avant les différentes activités menées dans le cadre du projet, une vidéo de dissémination finale des résultats est disponible sur la chaine YouTube d'Aqua-Valley :
► Final communication report and lessons learned
Les principaux chiffres à retenir sont les suivants :
54 échanges ont été organisés au travers le BluesXchange (29 en présentiel, 25 en visio)
34 PME ont bénéficié en direct du cluster Xchange programme
2 visites d'études ont été organisées (Varsovie et Montpellier) + un échange dans la ville de Lund (Suède) avec le cluster WIN
9 réunions d' »apprentissage entre pairs » ont été organisées pendant la durée de vie du projet dont 6 « Peer learning Webinars » (PLW) ayant impliqués 43 chargés de mission en provenance de 35 clusters differents
160 B2B meetings ont été menés notamment pendant les échanges sur les salons IFAT et Aquatech
3 labels cluster excellence ont été obtenus
Toutes les activités du projet Blues ont été valorisée sur la plateforme ECCP dédiée. Vous pourrez retrouver l'ensemble des détails et supports au travers les articles suivants :
Blues project is funded by the European Union's COSME Programme, grant N°874426 
 The content of this document represents the views of the author only and is his/her sole responsibility; it cannot be considered to reflect the views of the European Commission and/or the European Innovation Council and SMEs Executive Agency (EISMEA) or any other body of the European Union. The European Commission and the Agency do not accept any responsibility for use that may be made of the information it contains.